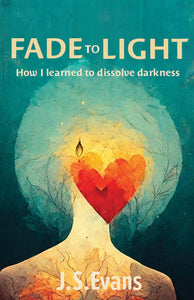 In this memoir, Jessica tells the story of leaving a closed religious society that refers to itself as "The Truth." The church gave her a rulebook for life that separated members of the Truth from the rest of society. Remaining inside the community was Good. Being outside the community—in Satan's World—was Bad. The Truth keeps close records of all its members who are in Good standing. 
Using what the church calls a "fade," Jessica drifted from the community, eventually finding herself in the World without a rule book. 
The book follows her travels as she wrestles with finding identity. Eventually it's clear what is needed most—to learn unconditional love. This love is very different from what was experienced growing up within the boundaries of the Truth's rulebook. 
Set over 30 years, the story is engaging and fast paced. With Jessica's candid writing style, you'll feel like she's talking to you directly. Pull up a chair. 
She'll tell you her story firsthand.